Portland Christmas Light Installation
Brighten Up Your Holiday Season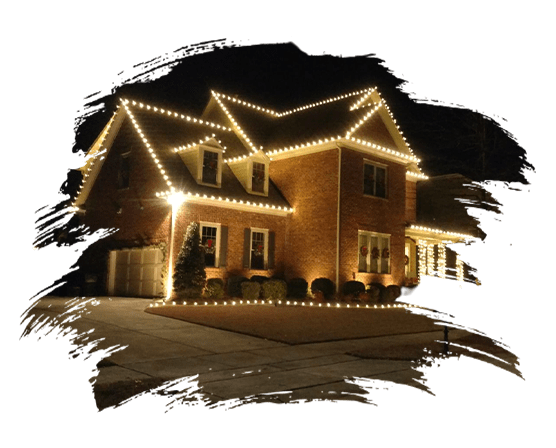 Have a Wonderful Holiday with Our Christmas Light Installation in Portland OR
When having a type of work done at your home, you want to know that you are dealing with a company you can trust. A company that is reliable, reputable, and delivers excellent service. See Clearly Window Cleaning is precisely that kind of company. We have built a fantastic reputation during the thirty years we have been in business. We deliver outstanding quality of work, excellent customer service, and we always have the best prices. You can trust us to do a job that exceeds your expectations no matter what we are doing. This includes our Christmas light installation in Portland OR, where we help make everyone's Christmas as wonderful and as magical as possible. Our dedicated and skilled team will help bring your home to life.
Our Christmas Light Installation Process
Christmas Light Installation
Once you have chosen the lights you want at your property, our team of technicians will come and install them for you. Everyone at See Clearly Window Cleaning takes the utmost care when working at your home, so you don't have to worry about anything going wrong or getting damaged. Our team is highly experienced and trained and will have your home sparkling in no time at all without causing any disturbance to you. Our professional Christmas light installation in Portland OR is fast, effective, and magical!
Christmas Light Removal
Once the holiday period is over, we come and remove your lights. After all, we take care of the entire process to leave you as stress-free as possible this Christmas. Our team will use the same amount of care and respect when taking down the lights as they did during the installation. Your lights will be taken down just as quickly and safely, leaving no damage to your property. Our Portland OR Christmas light installation service ensures you don't even have to worry about storage. Your Christmas light removal just got easier than ever.
All of our 5 Star Services Available to You
Our Christmas Light Installation in Portland OR Will Make Your Home Sparkle
Nothing says Christmas quite like having your home or landscape decorated in the most beautiful holiday lights. A brilliant light display at your property can make your home sparkle as well as the whole neighborhood and bring joy to the family. At See Clearly Window Cleaning, we offer premier Christmas light installation in Portland OR, at highly competitive prices. We over-deliver and undercharge on every job we do. Our Christmas light installations can transform your home and add that extra piece of magic this holiday. We can give you and your family a Christmas to remember without any stress or hassle in your life. Enjoy our premium services and fantastic prices by giving us a call today.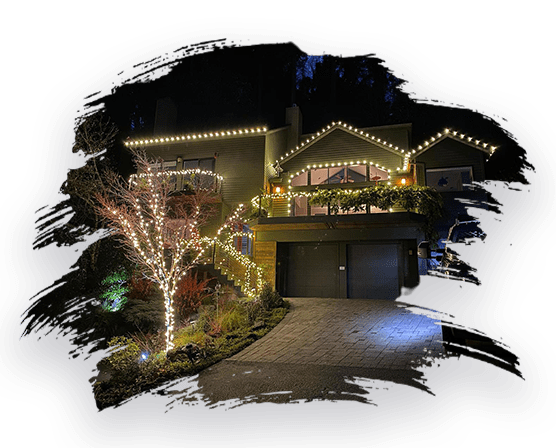 Working With Us Is Easy As 1-2-3
Our Christmas light installation packages are all inclusive providing everything you need to make your home look spectacular. Reach out to us today to get your personalized quote for your home's Christmas lighting needs.
We schedule the work around your needs. This means you don't have to worry about taking time off work or rushing home from an appointment. We always come when it is of utmost convenience for you. 
Sit back and relax without an ounce of stress. Our highly trained, Christmas lighting team will do all of the work and make your home look like a winter wonderland. Get the best Christmas lighting without the hassles.
Frequently Asked Christmas Light
Installation Questions
Yes, we do! Once the holidays are over, our team will come and remove the lights. They'll use the same amount of care when taking them down as they did putting them up. Your property will be free of lights in no time at all, and you'll have nothing to worry about. We'll also take the lights away meaning you can have the most stress-free Christmas lights ever. Trust in our expert and professional Christmas light installation in Portland OR service to give you a Christmas to remember.
Yes! When you use See Clearly Window Cleaning for your Christmas light installation in Portland OR, you will get a free warranty for the lights included. This means that if any bulb goes out during the holiday period or experiences any issues with your lights, just give us a call. Once you report the matter to us, we'll arrange to come out as soon as possible and resolve the problem. This ensures you have perfect-looking lights all holiday.
We offer two types of decorations. One for your home and one for your landscape. And of course, we can put up lights in both areas if you want. Having the choice of your home, garden, or both means you can decorate your property exactly how you want to this Christmas. 
Ready For The Best Christmas Ever!