Portland Pressure Washing
Increase curb appeal instantly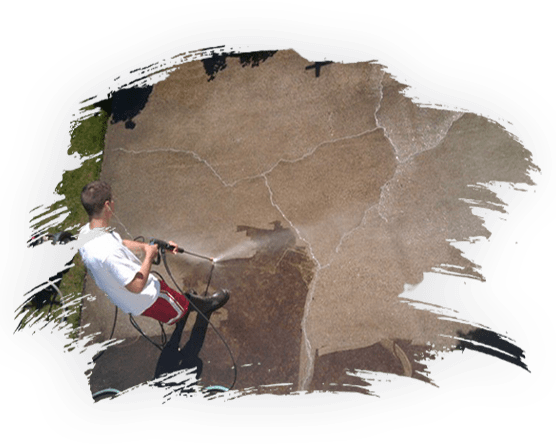 Outstanding Pressure Washing in Portland OR
Pressure washing becomes more and more popular with each passing year. But it's not just a trend or the latest fad. It is, in fact, the most effective, professional, and affordable way of cleaning any area of your home to an outstanding level. At See Clearly Window Cleaning, we have a vast range of pressure washing services that can brighten up all areas of your home, increase the curbside appeal immediately, and even add value to your property. We offer the most expert power washing in Portland OR, and will go above and beyond your expectations. Don't waste time, money, or energy trying to clean up your property by hand. Give us a call instead and watch in amazement as we wash away the layers of dirt and debris from your property.
Our Portland Area Pressure Washing Process
Driveway Cleaning
Your driveway is the first thing you and your visitors will notice when coming to your home. Unfortunately, because it has constant exposure to the weather, cars, spills, and other natural elements, it can look tired and dirty quickly. However, See Clearly Window Cleaning provides you with the ultimate Portland OR pressure washing service for your driveway. We'll effectively remove all stains, oil marks, and other residues.
Paver Cleaning
Paving is a beautiful addition to a home, but along with the weather, weeds, foot traffic, and mud can force it to lose its appeal. Well, our team here at See Clearly Window cleaning has the perfect solution for you. We can put the life back into your paving and restore it so that it looks like it was just laid. Our expert pressure washing services will wash away all the mud, marks, and weeds. We promise to leave you satisfied and restore the life to your pavers.
Deck Cleaning
Your decking is most likely the focal point of your home outside. Because of this, we understand that you want it looking its best. Our team of highly trained and experienced technicians can effectively and safely remove all the dirt and grime that builds up on your decking's surface. Once we're finished, your deck will look brand new. Your satisfaction is important to us, and we're confident that you'll get to fully enjoy your outside space with all your loved ones.
Quality Benefits For You To Enjoy
The Advantages of Our Pressure Washing in Portland OR
At See Clearly Window Cleaning, we want to provide the best service possible to all our customers. We also want to ensure that we stand out from the competition and show why you should choose us. So, we have a number of advantages that come from using our services. Included in these benefits is our expert and highly qualified team of technicians who will get the job done to your complete satisfaction. We also use high-grade equipment and professional methods to keep your family, property, and landscape safe. In addition to all that, we keep our prices low and super competitive. After all, we want as many people as possible to benefit from our pressure washing in Portland OR. Furthermore, we carry a one million dollar insurance policy, meaning you are never at risk in the rare event anything goes wrong.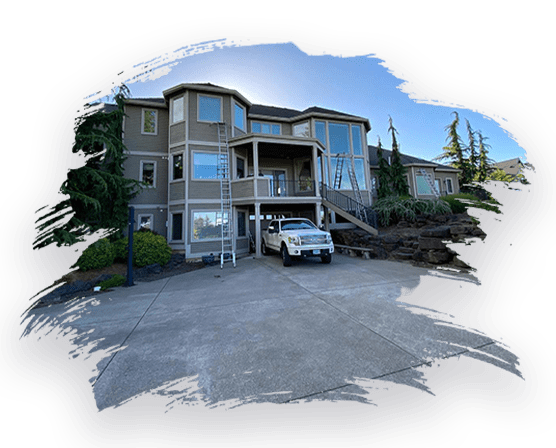 Restore Your Property In An Instant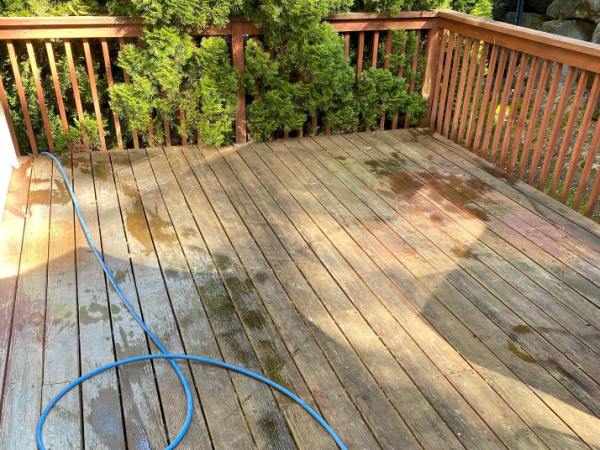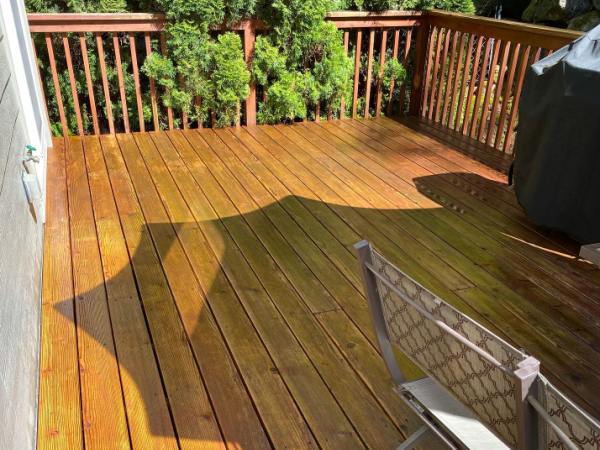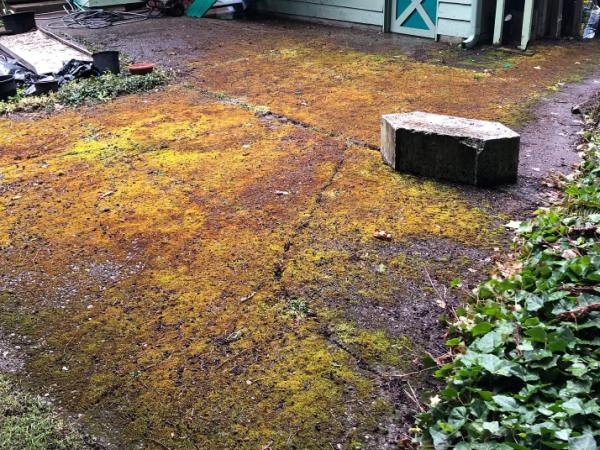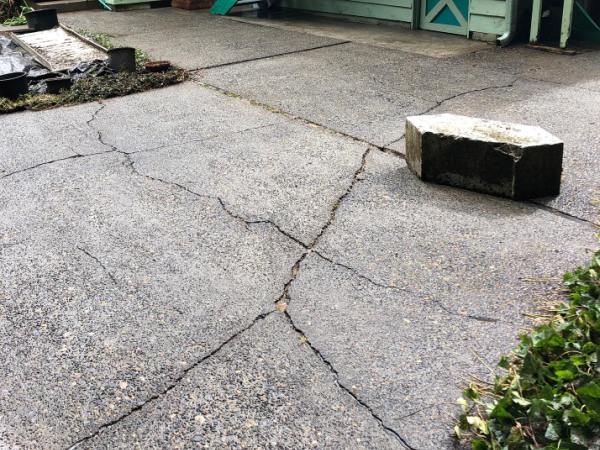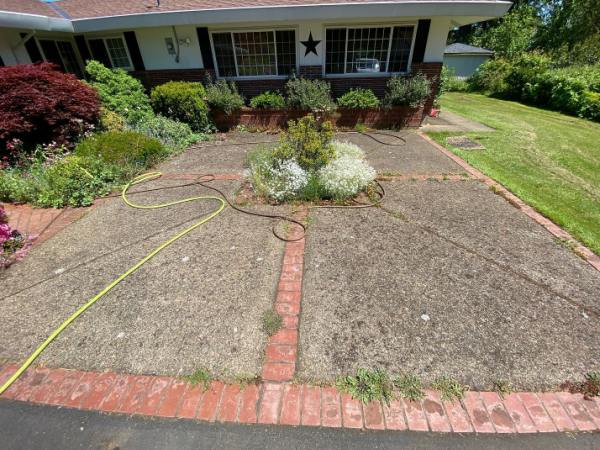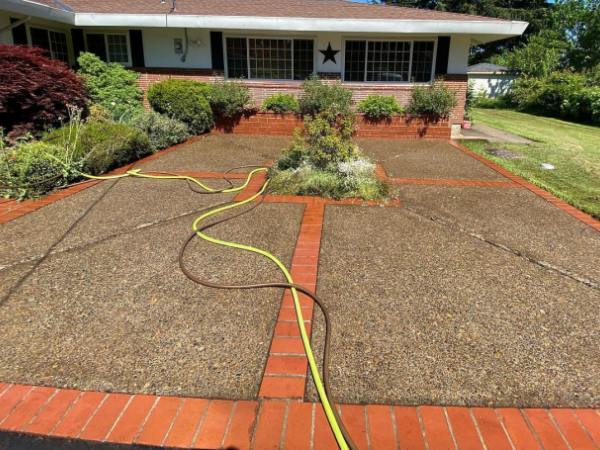 Working With Us Is Easy As 1-2-3
For any of our services, just get in touch with us at See Clearly Window Cleaning, and we will put together your free, no-obligation personalized quote. You'll be sure to always get the best rates when you decide to go with us.
We schedule the work around your needs. This means you don't have to worry about taking time off work or rushing home from an appointment. We always come when it is of utmost convenience for you. 
Sit back and relax without an ounce of stress. Our highly trained hard-working team will do all of  the work and leave you with a spotless-looking home. You'll be able to enjoy all the benefits of a clean home with none of the hassle.  
What Your Neighbors have Been Saying About us
Pressure Washing Portland OR
See Clearly Window Cleaning did an amazing job pressure washing my entire house, clearing off the roof and treating it for moss as well as cleaning all my windows. Will definitely hire them again and again for our future pressure washing needs. I highly recommend them, you will not be disappointed!
Pressure Washing in Portland OR
They showed up on time and kept us posted on their progress during the day and even called to apologize for not putting a garbage can back on the side of the house after they had left. They're very polite and did an amazing pressure washing  job removing years of grime. Will definitely hire them again!
Pressure Washing Portland OR
Grayson and his team are wonderful! Responsive, quick, super professional. See Clearly pressure washed our (really dirty) old barn and it looks amazing after they left! We already have them booked for more pressure washing service. Great company! Highly recommend!
Frequently Asked Pressure
Washing Questions
At See Clearly Window Cleaning, we can pressure wash any surface at your home, including your home exterior, gutters, roof, decking, fencing, paving, driveway, and more. Since this list is not exhaustive, don't worry if you can't see the surface or area you need to be washed because we can do so much more. We offer the most extensive range of pressure washing in Portland OR, so we know that we will be able to tackle any job at your home.
The answer to this question is conditional on what surface is involved. Additionally, how often the area is used, if it is outside all year round, and other factors. However, most surfaces at your home should be washed once a year, including your home, roof, driveway, and decking. If you have a specific question or surface in mind, please give us a call. We'll be able to offer you more accurate and helpful advice.
Since we have such a vast range of pressure washing options, we will need a few extra details from you in order to give you a final price. We provide a free quote for anyone who is looking for pressure washing in Portland OR, and you are never under any obligation to sign a contract. Therefore, if you want to see our incredibly low prices for yourself, give us a call, and we'll prepare your quote. We are sure that you'll absolutely love our rates.
Our Core Exterior Cleaning Services
Ready to Restore Your Property?